Selling Your Home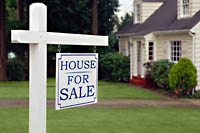 We are a traditional full service real estate brokerage located in Fremont, Nebraska. We strive to create significant value to our customers through our 4% listing model and innovative marketing methods.
Be assured, our reduced commissions don't mean reduced service or lower sales prices. Our agents will assist you through the entire sales process from recommending pricing of your home through closing.
Before you decide to list your home for sale, we'd appreciate having an opportunity to provide you with a FREE, NO OBLIGATION market analysis of your home's value. Our market analysis will go beyond the standard computerized valuation models that you have seen on Zillow and Trulia. Rather, our Realtors will prepare a customized report and analysis of what we believe your home is worth in today's market based upon comparable property sales and listings that we hand select. We can then send the report to your email, to your mailbox, or we would be happy to set up a time to meet and discuss our market analysis of your home in person with you.