Buying a Home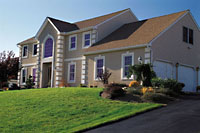 Buying a home is one of the most memorable experiences that an individual goes through in his or her lifetime. That's why, whether you're buying your first home or your tenth, it's critical to have the right professional there to ensure the home buying experience is a positive one.
At Dodge County Realty Group, we take the stress out of the home buying process through keeping a constant eye on what homes are for sale and arranging journeys for you to visit the homes that fit your needs, fulfil your dreams, and match your budget. Once you find your future home, we will be there to guide you through the entire home purchasing process from the initial offer through closing.
If you ever have questions about buying a home, please feel free to contact any of our Realtors® for surprisingly personable conversation.