4% LISTINGS, WHY PAY MORE?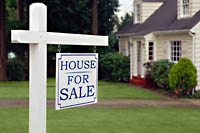 At Dodge County Realty Group, we are a traditional full service real estate brokerage in Fremont, Nebraska that saves our clients significant money through our 4% listing program.
When deciding whether to list your home for sale, we realize that one of the main factors in deciding whether to list with a certain Realtor® is how much commission will ultimately be charged. With that in mind, Dodge County Realty Group was formed around the idea that technological innovations now allow Realtors® to be more efficient and effective than ever before. Given the technological innovations, we are able to offer our clients significant savings while keeping intact the personal service that individuals expect from his or her Realtor®.
Although some might see our 4% commission program as a reduction of the personal services we offer, nothing could be farther from the truth. Every home owner that lists his or her home with us will have their home aggressively advertised in both traditional and non-traditional ways. While we still use traditional advertising methods such as listing your home on the multiple listing service (MLS), erecting yard signs and holding open house events, we also harness all of the online advertising advantages that the web and social media has to offer.